Thought Bubbles 07.11.17: Baby Driver, Cape Cod
on
July 11, 2017
at
12:44 am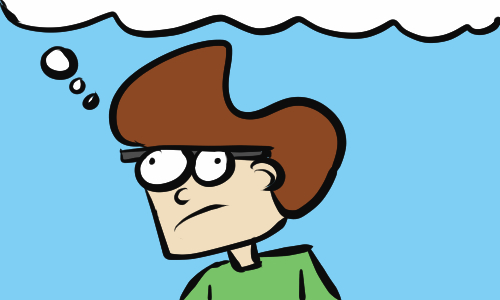 A collection of things on my mind, and/or random thoughts I don't think would make a long enough blog post on their own.
First things first: Go see Baby Driver in the theater while you still can. You (sadly) probably won't be able to for longer.
Baby Driver
Seriously, you guys, go see Edgar Wright's latest, Baby Driver on the big screen, with as loud a sound system as possible. Stephanie and I went to see it last night, and MAN. What an experience. There's probably not as many jokes when compared to Wright's other films (Shaun of the Dead, Hot fuzz, etc.) but it's still funny. Great music, amazing editing and car stunts.
I bought the Baby Driver soundtrack right after we got home.
Cape Cod
Stephanie and I spent the last week in Cape Cod on a (much-needed) vacation. It was my first time there, and my first time spending any time on an East Coast beach. I'm used to the Great Lakes beaches here in Michigan, where we don't have things like TIDES.
I liked learning about tides and how they change the face of the beach throughout the day (and night). In Michigan, a beach doesn't just triple (or more) in size after a few hours.
I've posted some photos to my Instagram.
I made the effort to make watercolor sketches of most of our fun meals while in Cape Cod. I haven't decided the best way to share those yet. (I made these using my Pentel water brushes and my Sakura Koi travel watercolor kit). I even did a comic or two about what I heard and saw.
Saga Comics
Before our trip, I checked out the first four volumes of the comic series, Saga, from the library. My thought was I would read them on the trip. That didn't happen. I finished all four volumes less than 24 hours later. It's an amazing series. Not for kids though! Very adult.
100 Positive Things
I will finish my 100 Positive Things project soon. I took a break while on vacation, and I just need to get back into the groove of making them. And come up with ideas. It isn't the drawing part, it's the coming up with "positive thing" which is the hard task.
To be totally honest: this project has taken a toll on me. It's the making/posting something everyday aspect. I've almost completely quit them a few times.
Part of it is the making all of this content for another website, and not my own. Yes, I could post them here, but that's even more work. Posting stuff to Instagram is easy, and fun, but I'm still spending hours creating content for someone else to make money from (in this case, Instagram/Facebook).
I suppose I just need to not worry about it, and throw myself into Instagram more. Facebook is losing its appeal.
Facebook Diet Time Again
Speaking of, I'm on another of a Facebook diet of sorts. I'll still share links to my things, and post things to the Clattertron Facebook page. However, I'm trying to avoid reading the main feed again. I didn't all of last week while on vacation, and it was great.
Foxes & Boxes Will Return 7/24
I posted the wrong "return" date for Foxes & Boxes last week. I meant to say 7/24 at first, not 7/17. I got my weeks mixed up.

-
Daniel J. Hogan is a geeky cartoonist and writer living in Michigan. Daniel is available for freelance writing and cartooning commissions (Contact Daniel). This post contains affiliate links, unless it doesn't.
Facebook :: Twitter :: Instagram