Thought Bubbles 07.28.17: June Foray
on
July 28, 2017
at
12:25 am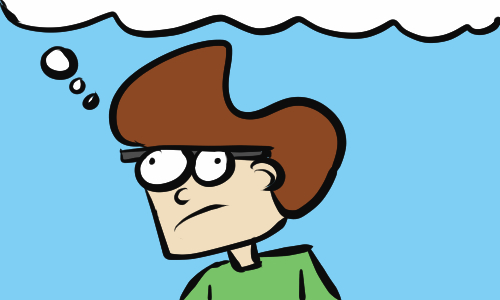 I'm gonna start with the passing of cartoon voice-over legend, June Foray. She made it to 99, and worked into her 90s. If you were born in the last 70 years, give or take, you heard a June Foray voice in something. She's best known for the voices she did on Rocky and Bullwinkle, mainly the titular flying squirrel, but her resume includes all kinds of characters (such as the cat Lucifer in Disney's Cinderella).
Do yourself a favor and listen to June Foray's episode of Talkin Toons with Rob Paulsen.
Leonard Maltin wrote a nice piece about June Foray's passing, which is worth a read.
Rocky and Bullwinkle's influence on Foxes & Boxes (and my other projects) cannot be stressed enough. There's a reason the name of "the land" in Foxes & Boxes is Wynklevale. (Admittedly, the name has only appeared in one comic so far)
Chuck Jones allegedly said, "June Foray is not the female Mel Blanc, Mel Blanc was the male June Foray."
Fleen Fight For Fungible Futures Fund
Gary Tyrrell of the webcomics news website fleen.com is matching donations to The Trevor Project at the moment. I donated, because I have LGBTQ friends, and there are many LGBTQ writers, artists, and musicians I follow and enjoy.
Spider-Man: Homecoming
Hey! I saw Spider-Man: Homecoming last week and really liked it. I enjoyed the first two Sam Raimi Spider-Man films well enough, but Spider-Man: Homecoming really nailed the character (especially the teen awkwardness). The meta-ness of Michael Keaton playing the villain, The Vulture (get it?), did not escape me either.
Cowboy Bebop
I started re-watching the anime series Cowboy Bebop for the first time in many years. It was a favorite during my college days (and a fixture of early 2000's Adult Swim). Does it hold up? Yes. It's still a great show.
Usually, if there is a choice, I watch anime TV shows and films in the original Japanese with English subtitles. However, the English dubbed version of Cowboy Bebop is all I had access to in my college days. And I enjoy the voice acting. So, I'm watching Cowboy Bebop dubbed again.
Flowers in the Attic
My wife along with a friend dared me to read the novel Flowers in the Attic by V.C. Andrews. I don't remember how it came up exactly, but I accepted the challenge (I will read just about anything, especially from the library).
I never read Flowers in the Attic, but knew of it of course. Flowers in the Attic has been a popular read for tweens and teens for decades (a librarian friend said "tweens today STILL read it!"). Heck, I remember sitting through at least one book report presentation of it by a classmate in middle-school.
I'm nearly finished, and the book is entertaining at least. I needed something "spicy" after back to back dry (but interesting) history books. Honestly, I've read all the Game of Thrones novels, and Flowers in the Attic isn't any worse–and both are Bazooka Joe comics compared to the history books I read lately.

-
Daniel J. Hogan is a geeky cartoonist and writer living in Michigan. Daniel is available for freelance writing and cartooning commissions (Contact Daniel). This post contains affiliate links, unless it doesn't.
Facebook :: Twitter :: Instagram