Thought Bubbles 08.03.17: Valerian, Creative Exchange
on
August 3, 2017
at
12:56 am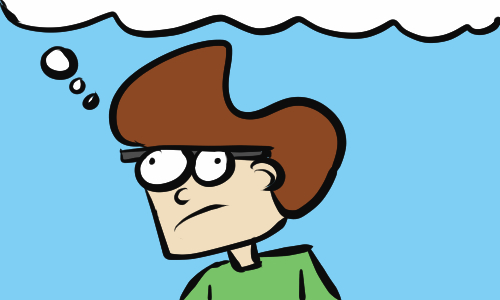 This summer, I finally bought a new mouse to use with my Surface Pro 3. Why? Because I cannot stand the track pad on the Type Cover (I wrote about this before). Also, I got a Bluetooth mouse this time. Why? So I can use my Surface's (single!) USB port for something else at the same time and still use a mouse.
What kind of mouse did I get? The Logitech Triathlon M720. Sure, there were more options on Amazon than at my local Best Buy (where I went), but I needed to see the mouse in person. My hand cramps up if the mouse is too small. I need a big ol' mouse!
It is difficult for me to gauge the size of a mouse on Amazon, even when they give the size dimensions. The M720 fit the bill, and more importantly my hand.
Plus! It's also a USB mouse, so I could technically use it with another computer. I keep meaning to play around with mapping all the extra buttons, but I'm happy with it as is for now.
Creative Exchange
The fantastic women at Piper & Gold Public Relations asked me to introduce their presentation at last week's Creative Exchange. The Arts Council of Greater Lansing put on this event, meant to bring Lansing area creatives together to learn new tricks and share ideas.
For me, it meant a chance to drop some Vanilla Ice lyrics in public.
This is what happens when you give me a microphone.
Jokes aside, I learned some handy info re: The Social Medias in one of the workshops. I'm trying to up my Instagram game, and need to do more with video (it's what I went to school for, after all).
Valerian
Steph and I saw Valerian and the City of a Thousand Planets Monday evening. Or, as I called it: Johnny Utah in Space. Now, I didn't hate the film. It's a feast for the eyes, and I love the universe building and creature effects. But, Dane DeHaan's voice as Valerian just took me out of the film: it was too dime-store Keanu Reeves for me (he even yells "Federal agent!" in one part).
However, I enjoyed Cara Delevingne's portrayal as the sassy and resourceful Laureline (there's some weird relationship stuff with these two though).
Valerian and the City of a Thousand Planets is no Fifth Element, but it's one of the more original, and unapologetically weird sci-fi action movies I've seen in a long time. It gets points for that alone.
I went into the film expecting only goofy scif-fi eye-candy, and I was not disappointed. I had fun, until the last leg, where everything kinda dragged. It's worth a watch though, if only for all the neat, weird sci-fi stuff.
And, it's the probably the nearest thing to a Mass Effect movie we have now, or will for a while (and there's both Shepards too).

-
Daniel J. Hogan is a geeky cartoonist and writer living in Michigan. Daniel is available for freelance writing and cartooning commissions (Contact Daniel). This post contains affiliate links, unless it doesn't.
Facebook :: Twitter :: Instagram