Hey buddy! Contact me!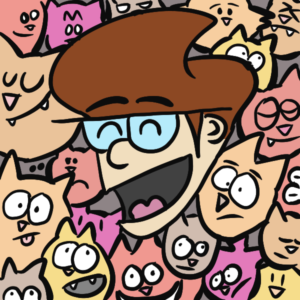 Send me a note at djh [at] danieljhogan.com.
Send me a tweet on Twitter, @danieljhogan. Clattertron has a Facebook Page, there's my Facebook Page too. I'm on Instagram as well.
You can even send me physical mail!
I enjoy getting postcards, shoe boxes full of $20 bills, and ALF collectibles. If you send me something, I might even write about it (especially anything related to animation, books, comics, film, art supplies, or gadgets). I can't promise I will, however (life happens). If you want items back, say so and make it easy for me (include postage and packaging).
Daniel J. Hogan
PO Box 16009
Lansing, MI
48901-6009

-
Daniel J. Hogan is a geeky cartoonist and writer living in Michigan. Daniel is available for freelance writing and cartooning commissions (Contact Daniel). This post contains affiliate links, unless it doesn't.
Facebook :: Twitter :: Instagram