Want Some of My Original Art?
Visit my Etsy shop! What I am selling varies and can sell out, but I usually have at least a few watercolor cartoons and other cartoon pictures.

Want Clattertron or Foxes & Boxes prints and merchandise?
You can buy prints of select Clattertron and Foxes & Boxes comic strips and merchandise through my Society6 store.

I also sell original art designs unrelated to my comics, like the selections you see below.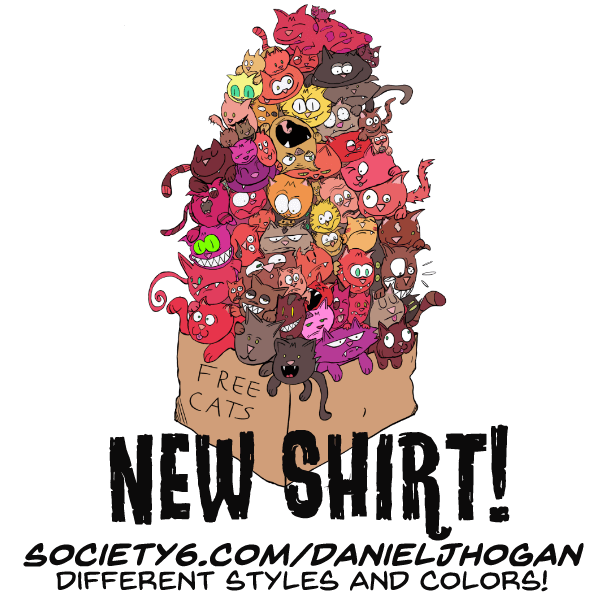 Design – Free Cats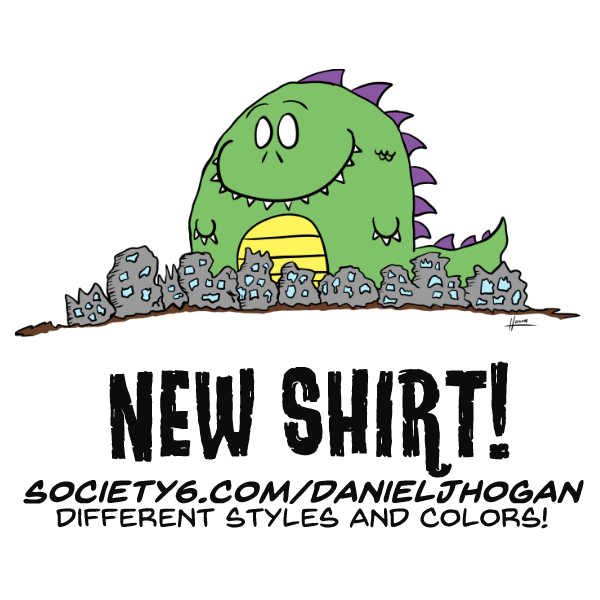 Design – Happy Monster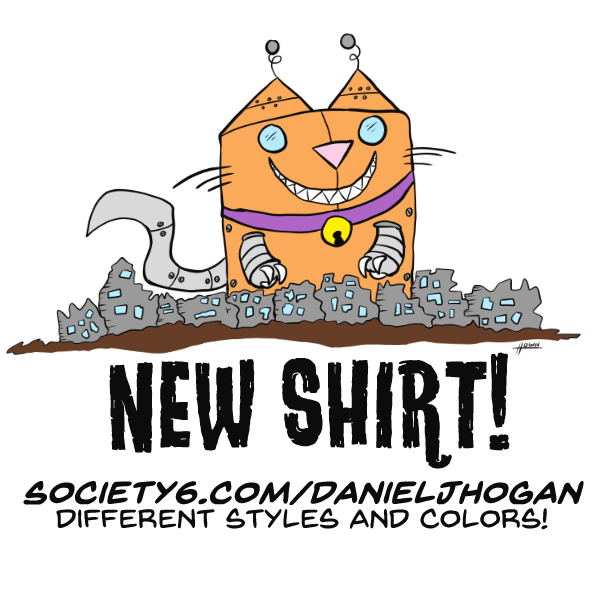 Design – Mecha Kitty
I add new prints and merch (somewhat) regularly, so keep checking back. If you want a print of a specific comic strip, contact me and include the link to the comic. I'll get it up on Society6 and let you know when the print is available.
Want to commission a watercolor cartoon or some other art?
I am now open for commissions, contact me and we will work out the details. Price varies depending on several factors, but we'll work it out over email.
Want to read a novel I wrote?
You can also buy a copy of my fantasy-humor novel, The Magic of Eyri through Amazon or Lulu (I make more through Lulu, but a sale is a sale).
The Magic of Eyri is also available for download as a PDF eBook and an Apple iBook.

-
Daniel J. Hogan is a geeky cartoonist and writer living in Michigan. Daniel is available for freelance writing and cartooning commissions (Contact Daniel). This post contains affiliate links, unless it doesn't.
Facebook :: Twitter :: Instagram